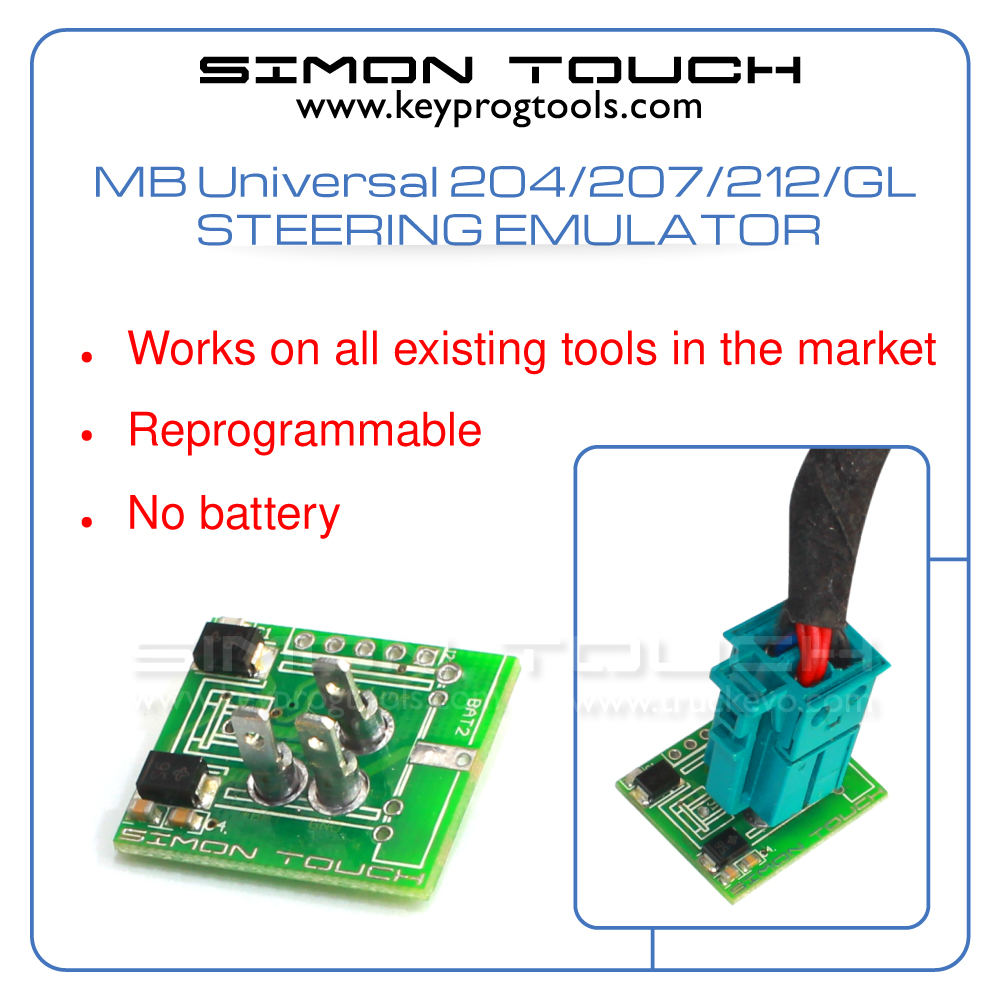 MB UNIVERSAL emulator will make your job easier and faster.
Simply unplug the original ESL socket, program the Emulator with
our MB NEC ESL Tool, MB CLINIC ALL IN ONE Tool, VVDI or any existing tool in the market.
Plug the emulator and start the car.
You can use it on different cars as it's reprogrammable WITHOUT battery.