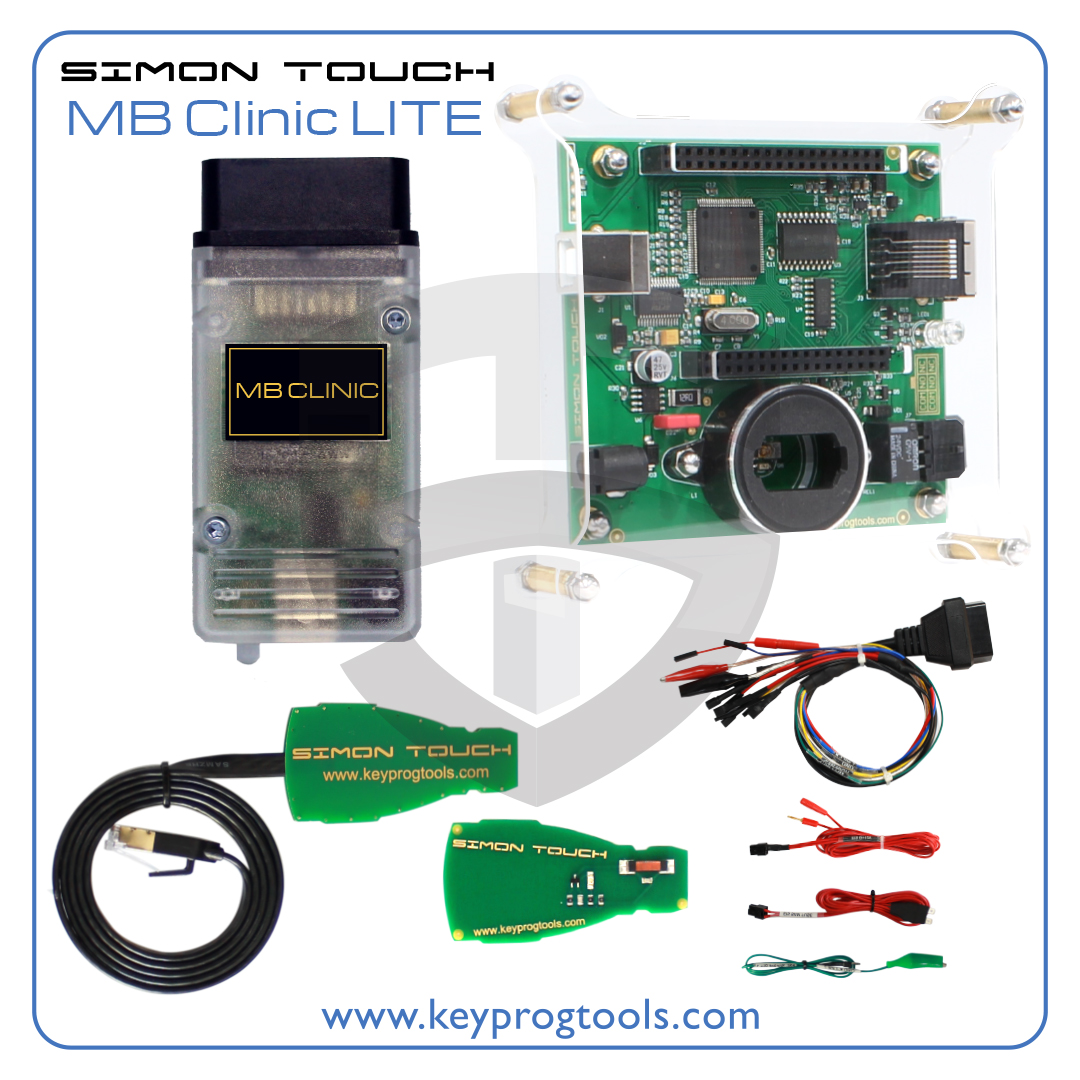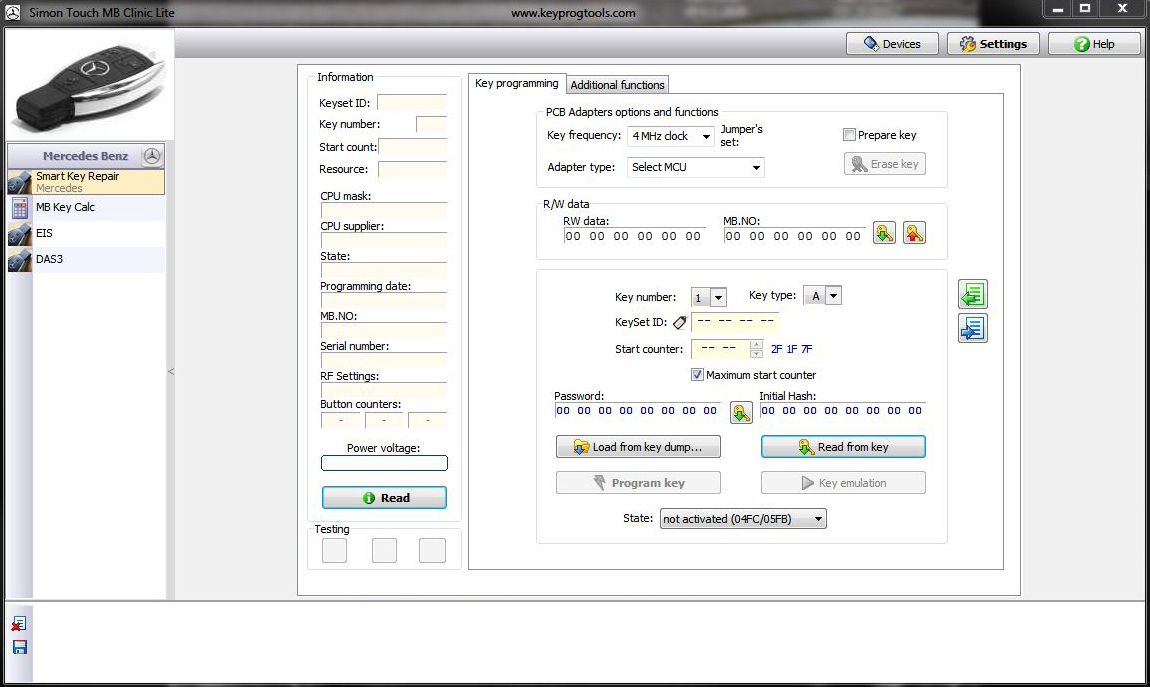 Functions
- Fast EIS Password reader with or without Existing keys for all EIS Type.
- Fast key calculation.
- Key programming via IR All Type.
- Renew EIS/ Reset Mileage.
- EIS VIN Editing by OBD In seconds.
- No Tokens No Limits.
- Distribution cable included.
- EIS Key tester included.
Emergency start in a min in case of all keys are lost (Click here for more info)
In case of all keys are lost, the device can program the emulator key to start the car in a minute using a renewed EIS.
- C 2009-2014(renewed EIS + ESL emulator)
- CLS 2009-06/2014
- E 2009-02/2014 (renewed EIS + ESL emulator)
- G 2009-02/2016
- GL 2009-02/2014
- GLK 2009-06/2014
- ML 2009-02/2014
- R 2009-02/2014
- SLS 2010-06/2014
MB Clinic Lite can be updated to MB Clinic all in (Payable)
MB Clinic all in (Payable)
(KLP Universal/NEC V57/Motorola/ESL/Zif Adapters Are REQUIRED when updating to MB Clinic all in
Click here for the full car list