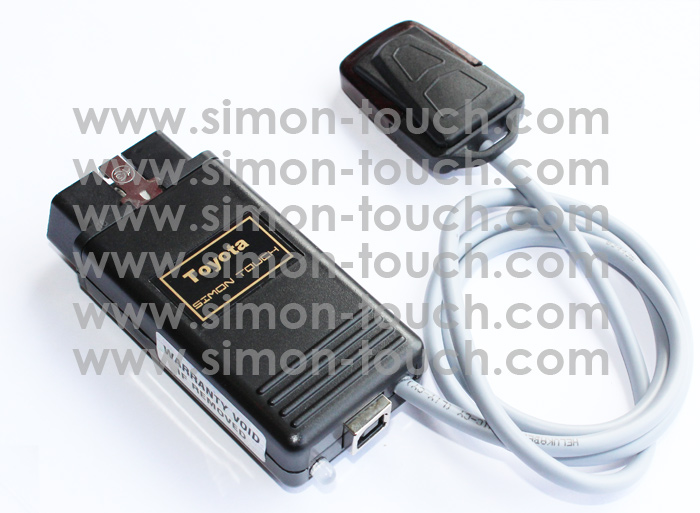 Key programming for vehicles with Smart Access Systems by OBD Support 2015+
Device has two options
Master key emulation:

Program slave keys, smart key and Transponder Emulator (ZN039) to the vehicle.

Emergency start:

Device is connected with a transponder Emulator to start the vehicle, using the built in emergency start functionality so that it can be taken to the nearest service point.
The new version unlocks/deactivates alarm.
Direct key programming, no need to reset master keys, available for vehicles based of DST40 and DST80 vehicles with smart keys
NO MORE REMOVING OR OPENING THE ECU.
Supported ECUs (1ND-TV-EDC15 1.4 D4D, 4ZZ-FE 1.4, 1KR-FE 1.0, 1NR-FE 1.33, 1SZ-FE 1.0)
Covered Toyota models : Corolla, Yaris, Auris, iQ, RunX 140, Echo, Verso S, Urban Cruiser
Tool has been tested on European vehicles only, device is currently testing on vehicles from other regions of the world.