ONCE THE BMW/MINI is updated, it is not possible to program a new key by DUMP or by OBD.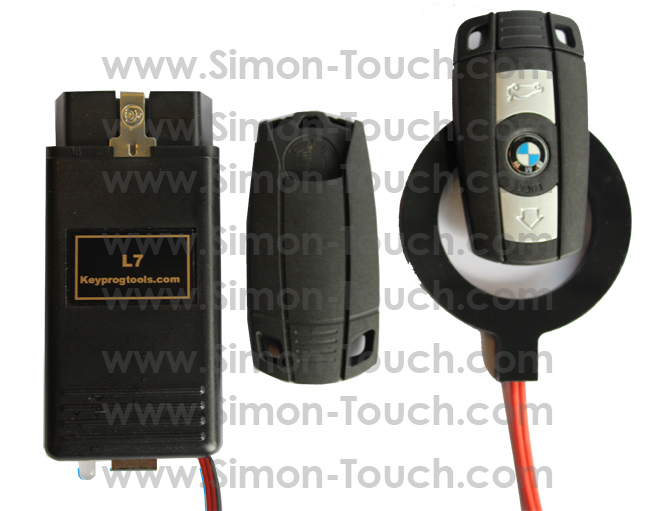 L7 supports all E series from 2004 Up to latest version of ISTA till present date August 2016 .
L7 Covers All BMW/ MINI E series types
BMW E60/ E61 /E63 /E64/ E65/ E70/ E71/ E87/ E90/ E91/ E92/ E93
MINI COOPER R50/ R52/ R53/ R55/R56/R57/R58
Device has auto detect protocol, if the CAS version up to ISTA 44, device need 15 seconds to learn a new key or a normal 7936 transponder.
If the CAS is blocked with encrypted version ISTA 45+ Device will AUTOMATICALLY read the (ISN) From the CAS, ECU And Transmission and learn a new key or prepared transponder in 8 min.