Opel / Vauxhall
Commander for OPEL/VAUXHALL 5.9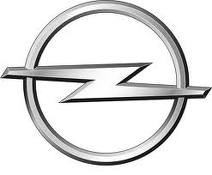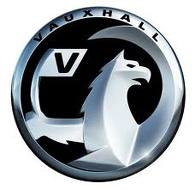 Commander for OPEL/VAUXHALL is a professional software for diagnostic of Opel/Vauxhall vehicles.
It is capable to perform a diagnostic of any unit, which operates under one of the following protocols:
Keyword 82, Keyword 2000 and GMLAN. It provides some unique functions, which are not supported by any other diagnostic tool.
Full compatibility with GM - Tech2Win diagnostic software
Standard diagnostic functions:
For all electronic control units reading identification data

For all electronic control units read error (DTCs)

For all electronic control units clear error (DTCs)

Device scan

Data Display / Measured values

Security code programming

Vehicle identification programming

Injector programming - Diesel engines

Programming of the CAN configuration

Program immobilizer function


- Adaptation of Engine Control Module to immobilizer
- Adaptation of Immobilizer to the vehicle

Program immobilizer outputs


- Enable/Disable Anti Theft Warning system
Special functions:
Key programming

- supported all models for programming of keys and remote controls by OBDII - ASTRA J, INSIGNIA, Chevrolet CRUZE and all older ..
- Read mechanical key number


Read security code


-

With a new special function ON008 you can read Security code from all Opel/Vauxhall vehicles with CAN BUS by OBDII - Astra H, Corsa D, Vectra C, Zafira B, Agila B, Insignia




- Read security code PSG16 (Y20DTH, Y22DTR) - Astra G, Zafira, Vectra C


- Read security code Simtec 70(X18XE1,X20XEV); Simtec 71(Z22XE); Simtec 75(Z16XER, Z18XER);
Delco HSFI 2.4 (Z16XEP); Denso (A17DTR)

Read/Write EEPROM


-

Magneti Marelli 1.3 16V CDTI (Z13DT) - Agila, Corsa C, Tigra B




- SIMTEC71.1(Z18XE,Z18XEL) - Astra G, Corsa C, meriva, Tigra B, Vectra B, Zafira




- Read eeprom of the instrument Panel Cluster of Astra G, Corsa C, Meriva, Tigra B

Odometer correction


-

Odometer correction - Insignia, Astra J, Chevrolete Cruze by OBDII


-

Odometer correction - Movano B - Instrument Panel by OBDII




- Odometer correction in EDC16 - 1.7;1.9 by OBDII




- Odometer correction ANTARA - EDC16 by OBDII




- Odometer correction in ECU - Bosch ME7.6.2, Delco MT35E




- Odometer correction PSG16 (Y20DTH, Y22DTR) - Astra G, Zafira, Vectra C




- Instrument Panel Cluster - Astra G; Corsa-C; Meriva; Tigra-B; Vectra-B. NOT SUPPORT TRW IPC!

Engine Flasher




- Read/Write flash memory from ECU - Simtec 70, Simtec 71, Delco HDRC, Marelli MJD 602, Motronic 7.6, Delco MT35E

Radio


-

Read radio code by OBD from Delco CDR500

Airbag


-

Erase crash data by OBD - Airbag SAB6 - Siemens with MCU Motorola HC11

Dump Tool




- Airbag TEMIC Astra G, Corsa C (68HC908AZ32) - clear crash data




- SIEMENS (68HC11E9) GM 24416701 DJ - clear crash data




- Read immobilizer II (TMS) security code from dump




- Bosch EDC16 odometer correction




- Magneti Marelli odometer correction




- Astra G, Astra H, Corsa D instrument panel odometer correction
Advanced functions:
Security access

Custom request - manually transmission of messages to a unit (KWP82/KWP2000/CAN)

Custom query:
- read memory by address - possibility to read/program memory of electronic control units
- scanning of a unit memory space - automatically discover of all accessible memory
Supported vehicles:
Astra J - 2010+

Insignia - 2008+ (updated supported units)

Agila - 2000-2007 year

Astra F - 1992-2001 year

Astra G - 1998-2009 yer

Astra H - 2004+

Tigra - 1995-2000 year

Tigra B - 2004+

Vectra B - 1996-2001 year

Vectra C/Signum - 2002+

Corsa B - 1993-2001 year

Corsa C - 2001-2008 year

Codsa D - 2007+

Meriva - 2003-2008 year

Zafira - 1999-2005 year

Zafira B - 2005+

Omega B - 1996-2003 year

Frontera - 1997-1998 year

Frontera B - 1999-2004 year

Calibra - 1990-1997 year

Vivaro - 2001+

Movano - 2004+
Prices of the special functions:

ON007 - Compatibility AVDI with Tech2Win (Dealer level diagnostic) free
ON008 - Read security code + Key learning 960 euro
ON009 - Mileage recalibration - Instrument cluster,ECU,Airbag - clear CRASH data, Radio - reading PIN code- 197 euro
ON010 - Engine Flasher - 197 euro
ON011 - Advanced key programming/ASTRA J, INSIGNIA, Chevrolet CRUZE/ - 480 euro
ON012 - Mileage recalibration 2-Insignia, Astra J, Chevrolet Cruze by OBDII - 288 euro

FULL - all special functions - 2122 euro
Note: Ordering of special functions is possible only if you have our diagnostic interface AVDI